Bede BD-5J Micro-Jet
Pima Air and Space Museum Aircraft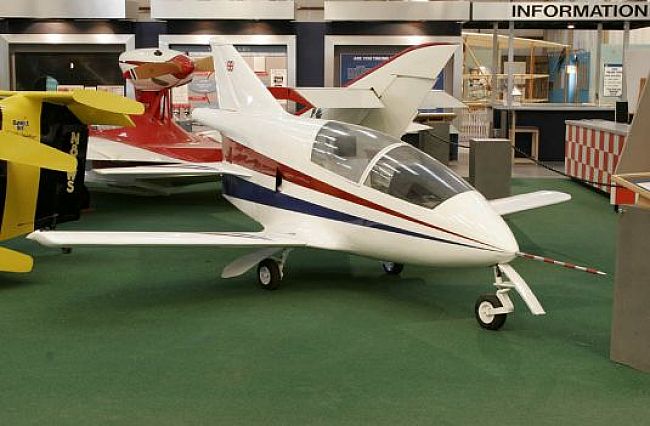 Bede BD-5J Micro-Jet
The BD-5 proved to be a challenge both to build and to fly. While many kits were sold they often proved to be beyond the abilities of most homebuilders to complete and even when finished the tiny aircraft require a very competent pilot to fly them safely. In 1973, Bede Aircraft introduced a jet-powered version the BD-5J. This aircraft still holds the record as the world's smallest jet aircraft and is a popular air show performer. The BD-5J was made famous by its appearance in the James Bond film Octopussy.
---
Bede BD-4
Pima Air and Space Museum Aircraft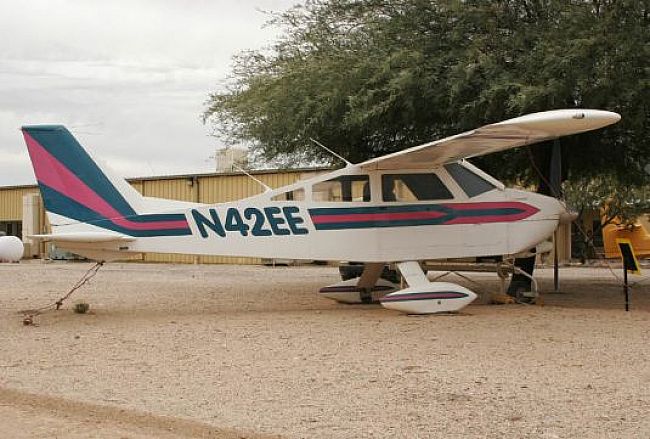 Bede BD-4
The BD-4 is one of the first true kitplane homebuilt aircraft. This means that the buyer did not just receive a set of plans but an entire kit with all the parts needed to build the plane. The first kits were sold in 1968 and the aircraft remains popular today even though the kits are no longer available. The BD-4 enjoys one of the best safety records of all homebuilt aircraft and this combined with the ease of construction and a long list of optional equipment explains the aircraft's continued popularity nearly 40 years after its introduction.