Martin-Marietta LGM-25C Titan II
Pima Air and Space Museum Aircraft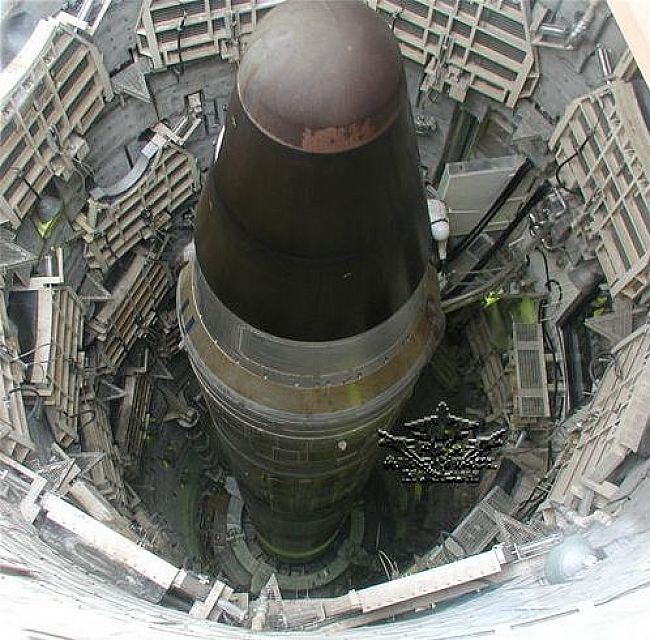 Martin-Marietta LGM-25C Titan II
The Titan I was first conceived as a backup vehicle for the Atlas missile, but it matured into one of the most versatile groups of rockets in missile and space age history.
Titan Is were the first ICBMs to be placed in protective underground silos, where they could remain intact for a retaliatory firing in the event of an attack on the United States. Their one disadvantage was that they had to be lifted and fired above ground (a time-consuming procedure that made them vulnerable) because of the requirements of their kerosene-based and liquid oxygen oxidizer propulsion fuels.
Titan IIs were developed to eliminate this problem. The storable hypergolic fuels that propelled them enabled their being fired from within the silo, Titan IIs came online in July 1963. Eighteen of the fifty-four in the United States were stationed around the Tucson area.
Essentially the same reliable Titan II engine was used by NASA, with a 100% success rate, to launch men into space during the Gemini program.