McCulloch HUM-1
Pima Air and Space Museum Aircraft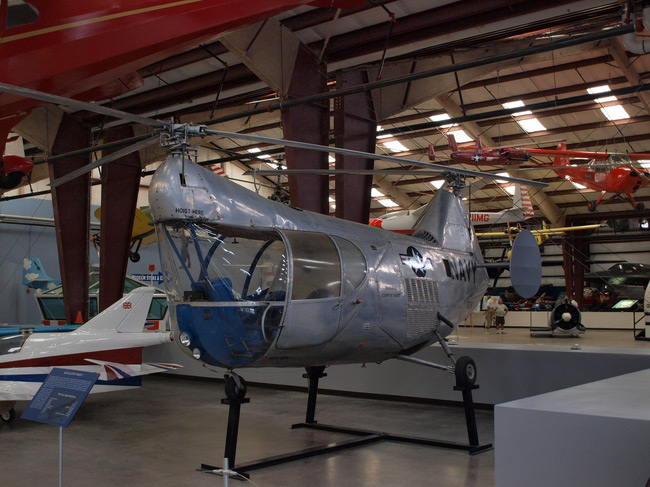 McCulloch HUM-1
The HUM-1 is a small two passenger utility helicopter originally designed by the Helicopter Engineering Research Corporation in 1948. The design was taken up by the McCulloch Motors Corporation and offered to the U.S. Army as the XH-30 and to the Navy as the HUM-1. Three were built for the Army and two for the Navy in 1953. Neither service was able to find a use for the tiny helicopters and they were returned to McCulloch. A civil version, the MC-4, was likewise unable to generate any sales and McCulloch lost interest in the project and turned it back over to the original designer D. K. Jovanovich.
---
McCulloch Super J-2 Gyrocopter
Pima Air and Space Museum Aircraft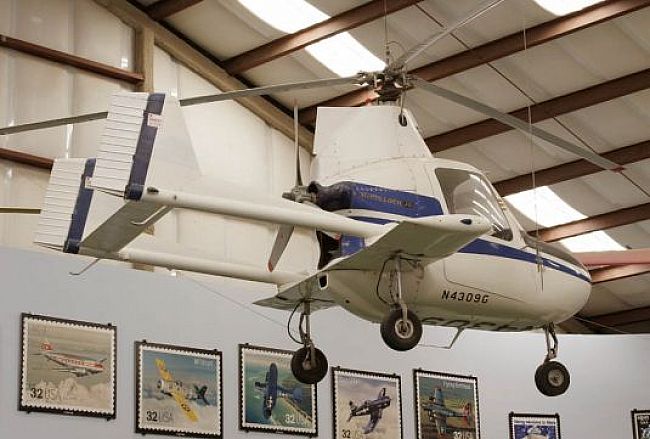 McCulloch Super J-2 Gyrocopter
Autogyros were first developed in the 1930s and are a predecessor to the helicopter. They use a conventional aircraft engine and propeller and an unpowered rotor to give lift. Gyrocopters fly like a conventional aircraft, but have the ability to take off and land in very short distances. The J-2 was designed to be easy to fly and capable of operating from areas little larger than a normal driveway. Unfortunately, it never quite lived up to this standard and safe operation required a conventional runway and while they are relatively easy to fly they are not the "everyman's airplane" they were touted to be. Just over 100 of the J-2s were built between 1971 and 1973. The Super J-2 is identical to the standard aircraft with the exception of a metal three-blade propeller replacing the original two-blade wooden prop.