Piper U-11A Aztec
Pima Air and Space Museum Aircraft

Piper U-11A Aztec
The Piper PA-23 was one of the first twin-engine light aircraft available in the United States. It was introduced in 1954 as the four-seat Apache. The popularity of the design led Piper to develop the larger six-seat Aztec that also incorporated more powerful engines. In 1960, the U.S. Navy purchased twenty Aztecs for use as short-range transports designating them UO-1. They were also used to allow Navy pilots who had been assigned non-flying duties to maintain their skills and flight pay. The designation was changed in 1962 to U-11. The Aztecs remained in Navy service until the mid-1970s.
---
Piper J-4A Cub Coupe
Pima Air and Space Museum Aircraft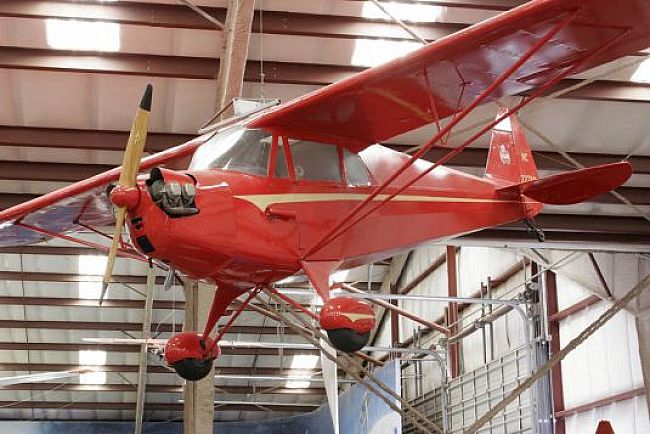 Piper J-4A Cub Coupe
The J-4 Cub Coupe was introduced in September 1938 as an update to the already popular J-3 Cub. The J-4 offered a wider fuselage and side-by-side seating instead of the tandem seats of the J-3. The J-4A offered a more powerful engine. By the end of 1939 several hundred J-4s were in use in the U.S. and Canada. The J-4 remained an excellent selling product for Piper until December 1941 when all civilian aircraft manufacture came to a stop with the entry of the United States into World War II. Production of the Cub Coupe did not restart after the end of the war since Piper had moved on to more improved versions of the Cub.