Taylorcraft BC-12D
Pima Air and Space Museum Aircraft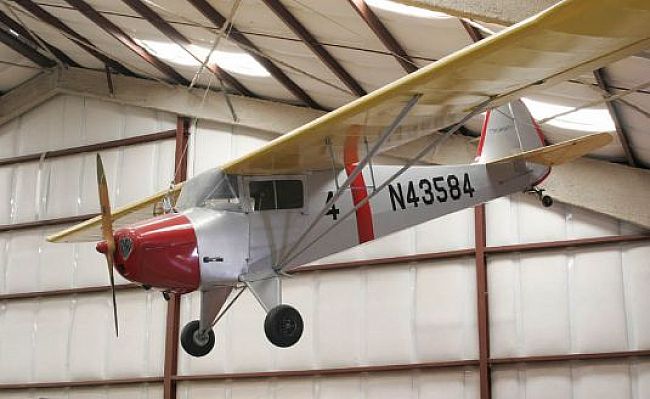 Taylorcraft BC-12D
During World War II the Taylorcraft company built gliders and the L-2 observation aircraft for the Army Air Force. As the war drew to a close Taylorcraft turned back to the civil market with the BC-12D. The BC-12D competed with the Piper Cub and other small aircraft in the 65 horsepower class. The Taylorcraft tended to be faster than its competitors with speeds as much as fifteen or twenty miles an hour faster. however like all the light aircraft in this class it suffers from a small, cramped cabin. The BC-12D was introduced in 1945. By 1946 over 4,000 had been built. Unfortunately, the market for light aircraft crashed late in 1946 and the company was forced into bankruptcy.
---
Taylorcraft TG-6
Pima Air and Space Museum Aircraft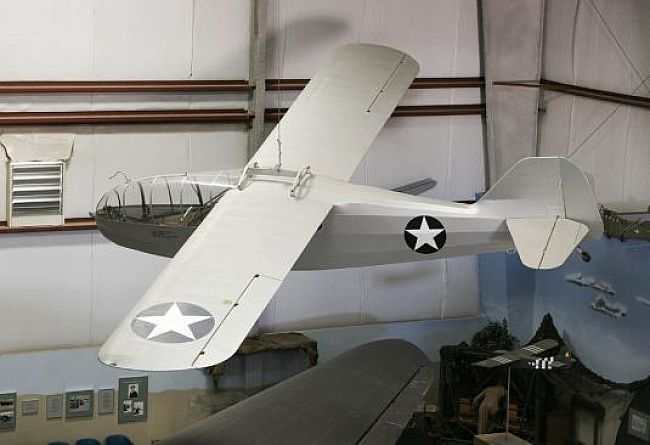 Taylorcraft TG-6
Early in World War II the Army Air Forces recognized a requirement for a simplified training glider for beginning instruction of pilots who would go on to fly troop gliders in combat. The quickest solution was to modify existing civilian light aircraft designs to serve as gliders. The Piper, Aeronca, and Taylorcraft companies each modified one of their designs for Army use. The Taylorcraft offering was designated as TG-6 and was modified from the company's L-2 Grasshopper. Modifications included a redesigned nose that replaced the engine with a seat for an instructor, slightly enlarged tail, and redesigned landing gear. The modifications for the prototype were done in only nine days.
---
Taylorcraft L-2M Grasshopper
Pima Air and Space Museum Aircraft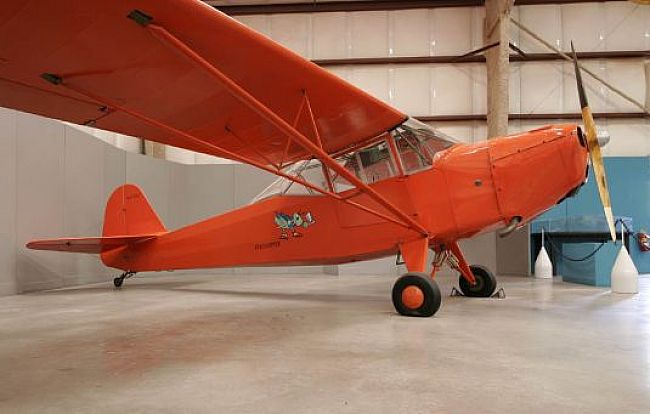 Taylorcraft L-2M Grasshopper
The L-2M is an adaptation of Taylorcraft's civilian Model D. First tested by the Army in 1941 as the YO-57 the L-2 and two other types of light civilian aircraft were adopted for use as observation and liaison aircraft. The Grasshopper's ability to operate from very small, unimproved airfields made them extremely useful for supporting front line troops. In addition to use as battlefield observers many of the Grasshoppers served in the Civil Air Patrol. Surplus Grasshoppers proved very popular with civilian owners after World War II with many being sold by the Army in 1944 and 1945 for less than one thousand dollars.