WACO RNF
Pima Air and Space Museum Aircraft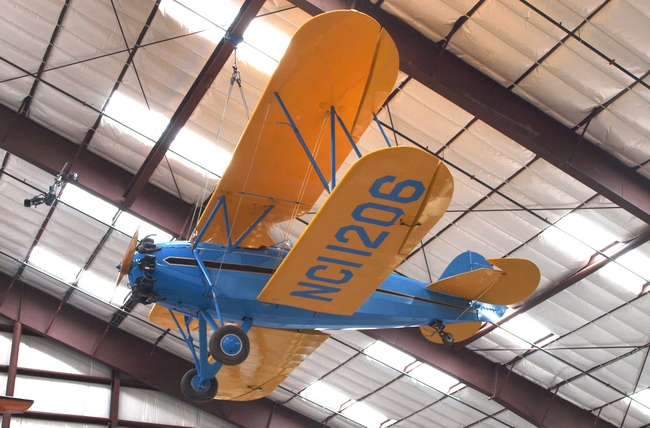 WACO RNF
The Waco F series of civil biplanes were one of the most popular aircraft in their class during the 1930s and 1940s. They featured good performance and carrying capacity while being relatively inexpensive to operate. The first of the F series were introduced in 1930 with the Warner Scarab powered RNF. Waco was one of the leading aircraft manufacturers leading up to World War II, but the company disappeared shortly after the end of the war. However, the F series remained popular with owners through the next several decades and many remain in service today.
---
WACO ZKS-6
Pima Air and Space Museum Aircraft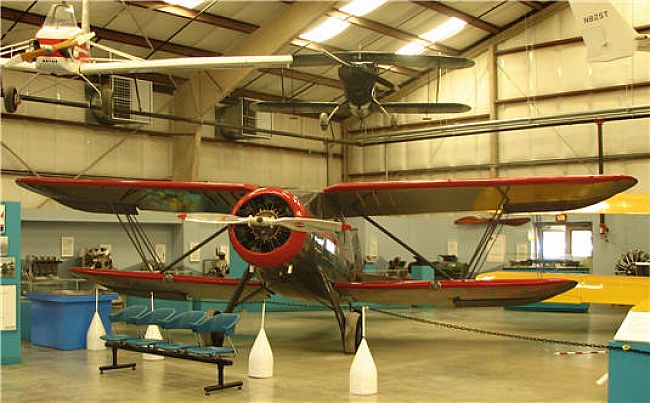 WACO ZKS-6
WACO began production of their C-series 4-seat cabin bi-planes in 1932 and continued building the popular aircraft in various versions up to 1942. The aircraft were popular corporate aircraft and could be considered the "Learjets" of their day. Beginning in 1935 the company restyled the C-series as the Standard or S-series and introduced a new Custom series. One of the features of the WACO company was a wide variety of choices available to the buyers. Multiple engine and airframe styles resulted in a bewildering assortment of models each with its own three-letter designation. The first letter refers to the type of engine installed, the second is the reference letter of the set of plans used to build the aircraft, and the third letter is the model series. Numbers referred to the number of designs in the model series. Thus the ZKS-6 is a Jacobs L-5 powered Standard cabin bi-plane of type K and is the sixth model in the series.
---
WACO UPF-7
Pima Air and Space Museum Aircraft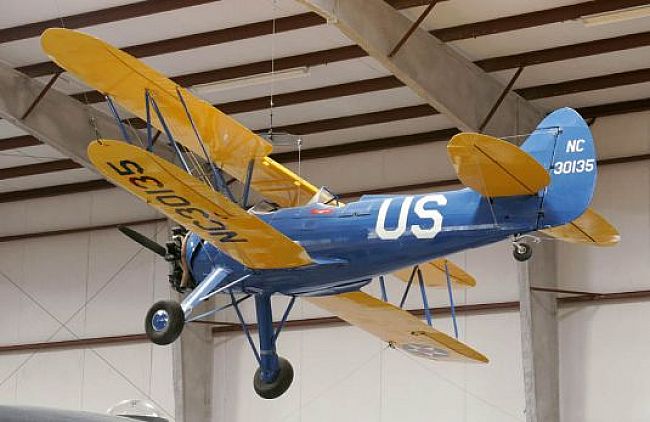 WACO UPF-7
The UPF-7 introduced in 1937 was the seventh and last model in WACO's popular F-series of 3 place bi-planes. In 1940, the company undertook a program to redesign the UPF-7 to meet the requirements of the U.S. government's Civilian Pilot Training Program (CPTP). This program trained civilian pilots at government expense in anticipation of the need for many pilots when the U.S. was inevitably drawn into World War II. Modifications were relatively simple; controls in the front seat, a wider landing gear, and improved access to the front cockpit were the main differences. In the end WACO produced more UPF-7s than of any of their previous models.