Ronald R. Fogleman
Arizona Aviation Hall of Fame
Enshrined 1999

General Ronald Fogleman retired from the USAF on 1 September 1997 after 38 years of distinguished service. On his final tour of duty General Fogleman served as the 15th Chief of Staff of the United States Air Force, a member of the Joint Chiefs of Staff and as a military advisor to the Secretary of Defense, the National Security Council, and the President.
General Fogleman has extensive experience in fighter and mobility aircraft, accumulating over 6800 hours total time His fighter experience includes operational tours in the F-100, F-15F, F-16, and the A-10.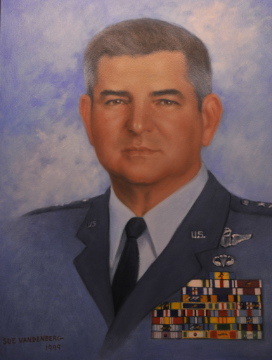 He served two tours in Southeast Asia during the Vietnam War, flying 315 combat missions while logging 806 hours of combat fighter time. His airlift and tanker experience includes the support of humanitarian and contingency operations while commanding the Air Mobility Command.
While commanding 836th Air Division at Davis-Monthan Air Force Base in Tucson, AZ, General Fogleman made a lasting impression on our Tucson community as a man of integrity, energy and outstanding leadership qualities. General Fogleman has homes in Tucson, Arizona and Durango, Colorado.