Barbara Lee Harper
Arizona Aviation Hall of Fame
Enshrined 2010

Barbara Lee Harper was born on November 25, 1937 in San Diego, California. She came to Arizona in the early 1970s and took a job as a flight instructor at Tucson International Airport. Barbara has been a member of the Civil Air Patrol since 1971. She served as the chief pilot for the Davis-Monthan AFB Aero Club from 1975 to 1984.
In 1989, Barbara went to work for Continental Airlines as a pilot. She flew for them until her retirement in 1998. She has also worked part-time performing aerial survey work for organizations studying archeological sites. This inspired her to get a Bachelor's Degree in Anthropology from the University of Arizona. She has also received Masters and Doctoral Degrees from the University of Phoenix in Organizational Management.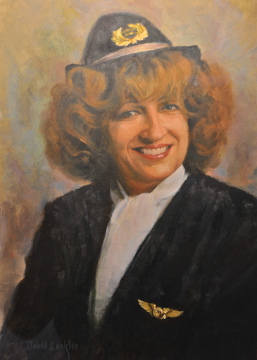 Barbara has worked extensively with both the FAA and pilot's organizations to improve aviation communications and enhance flight safety. She is a member of numerous aviation organizations including; Operations Council of the Tucson Airport Authority, Arizona Aero Club, Arizona Pilots Associations, International Society of Women Airline Pilots, The 99s, and National Aeronautic Association.