Ruth R. Reinhold
Arizona Aviation Hall of Fame
Enshrined 1991

Ruth Reinhold was born in Boston, Massachusetts. She was one of Arizona's first Women pilots, gaining her pilot's license in 1933, While flying out of a cow pasture that later became Sky Harbor Airport. Reinhold flew charters, sold airplanes and instructed students in the Civil Pilot Training Program prior to World War II. During the war she taught B- 24 pilots instrument flying and flew countless courier missions for the Civil Air Patrol. Serving as Senator Barry Goldwater's professional pilot for 20 years, Reinhold became, in 1968, the first woman appointed to the Department of Transportation. Arizona Aviation was Well served by Reinhold's book "Sky Pioneering: Arizona in Aviation History." Among her many awards were the coveted 0X5 Aviation Pioneer's Amelia Earhart Award.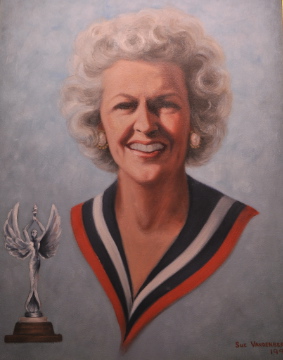 ---
S. Harry Robertson
Arizona Aviation Hall of Fame
Enshrined 1996

S. Harry Robertson was born in Phoenix, Arizona. He is one of the most renowned and respected authorities on flying safety and aircraft crash worthiness in the aviation industry. In over 35 years of analyzing the dynamics of major accidents, his exhaustive studies of accident impact forces have produced significant improvements to airframe structures, passenger seat design, crash-resistant fuel systems, passenger/crew restraints, emulsified and jellied fuels, and other safety-related equipment.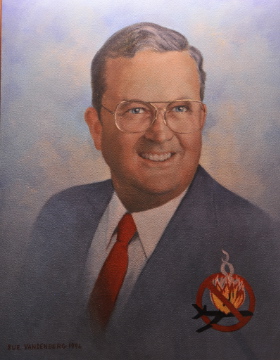 For his leadership in developing higher levels of crash survivability, he has received numerous awards and honors. Among them: the Admiral Luis de Flores International Flying Safety Award for his crash tire research; the Jerome Lederer International Award for Accident Investigation; and the General William Spruance, chairman emeritus of Embry-Riddle Aeronautical University, and is presented by the SAFE Association. Thanks to the pioneering work of the Harry Robertsons of aviation, air transportation
---
Charles A. "Buck" Rowe
Arizona Aviation Hall of Fame
Enshrined 1998

Charles A. "Buck" Rowe is Naval Aviator #736. During World War I Naval combat, he flew night bombing missions against German submarines and ships and other targets of opportunity from airfields in France. In 1921, he participated in tests of aerial bombing of Navy combat ships and also helped develop early procedures for landing aircraft on the deck of an aircraft carrier. In 1924, Buck served as Chief Pilot, Cuba America Airlines. From 1928-1937 Buck was one of the early aeronautics Inspectors in the Aeronautics Branch, US Department of Commerce. He was promoted to supervisor for the US Southwest Region.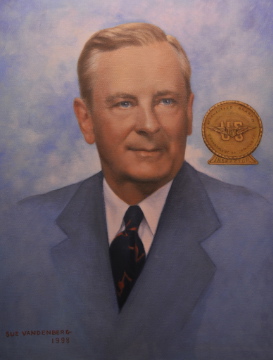 As Supervisor in the Western area, Buck approved the airworthiness for such aircraft as the Douglas DC-l, the DC-2, and the Boeing B-247. From 1937-1961, he represented the Gulf Oil Company to Aviation installations in the Southwest USA. Buck is a founding member of The Order of Daedalians. From the fragile biplanes of yesteryear to today's high performance jets, Buck Rowe has seen it all….AND HAS DONE MOST OF IT!!!