Clifford M. Sterrenberg
Arizona Aviation Hall of Fame
Enshrined 2010

Clifford M. Sterrenberg was born in Charlotte, Illinois on May 25, 1919. He learned to fly in 1937 and received his Commercial and Instrument pilot ratings at the age of 19 through the famous Parks Air College.
In 1940 he began work as an Army flight instructor through the Civilian Pilot Training Program. He worked as an instructor throughout the war in Alabama and South Carolina, spending more than 3,000 hours in the air teaching future Army pilots to fly in the PT-17, PT-13, and PT-19.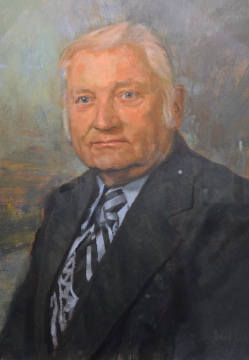 Even with the end of World War II Clifford continued to work as a flight instructor. In 1965 he became the Chief Flight Instructor and aerobatic flight instructor with Rhodell Aviation in Phoenix. Over the next few years Rhodell became the foremost aerobatics school in the country due in great part to the programs put in place by Clifford. He is one of the few pilots to have spent their entire aviation career as an instructor. His students included both new and experienced pilots several of whom went on to become aerobatic champions. By the end of his career in the late 1980s Clifford had over 10,000 hours of flight time as an instructor. Clifford Sterrenberg lived in Arizona until his death in 1990.