Ruby Wine Sheldon
Arizona Aviation Hall of Fame
Enshrined 2009

Ruby Wine Sheldon was born on October 20, 1917 in Meridian, Mississippi. She became a photographer in Lawrenceburg, Tennessee before moving to Phoenix at the age of 32. In 1964 a challenge from her coworkers prompted her to learn to fly and she received her private pilot's license soon after. In 1966 she went to work for Sun Valley Air Service at Sky Harbor Airport in Phoenix as an instructor and charter pilot.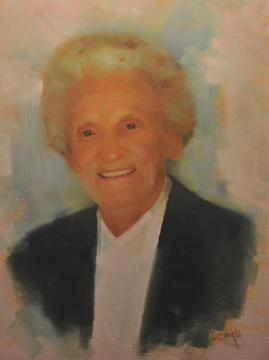 Her aviation career expanded greatly in 1969 when she joined the U.S. Geologic Survey, Water Resources Division. Her duties included flying camera and radar equipped aircraft performing surveys from Florida to Alaska. She flew aircraft ranging from small single-engine Cessna 180s to the Douglas B-23 and DC-3. Ruby's flight time included many hours of flying UH-1 helicopters from a floating ice research station 400 miles off the Northern coast of Alaska, as well as flying former military aircraft such as the OV-1 Mohawk and T-33 Shooting Star. In 1974 Ruby became the first woman in the United States to be rated as a Helicopter Instrument Flight Instructor.
Since her retirement from the U.S.G.S. she has returned to live in Arizona and has remained active in aviation, participating regularly in the Powder Puff Derby and the Women's Air Race Classic trans-continental races. She won the race twice—once in 1989 and again in 1995, and she placed in the top three a total of seven times. During her flying career Ruby has accumulated more than 15,000 flight hours.