Louise Timken
Arizona Aviation Hall of Fame
Enshrined 1994

Louise Timken is a native of Cleveland, Ohio, and a graduate of Wellesley College. She earned her pilot's license in 1943 and was active in the Civil Air Patrol During the latter stages of World War II. For years she and her late husband, Henry H. Timken, Jr., were familiar figures at major aviation events in the U.S. and abroad.
In 1965 she became the first woman to be type-rated in a Learjet. She continued to fly her own Learjet, N88B, until 1992 when she generously gave it to the Pima Air & Space Museum.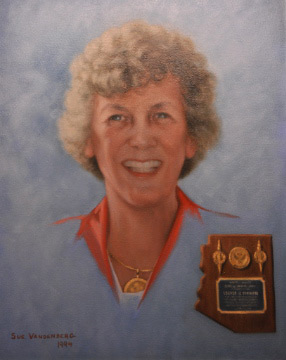 Widely known for her efforts to advance programs that benefit fliers and flying, she's one of the air industry's most active supporters. In 1973 she chaired the FAA's Women's Advisory Committee on Aviation. She's a trustee of the AFA's Aerospace Education Foundation, member of the EAA President's Council and past president of the Akron-Canton Regional Airport Board. She also serves as an honorary director.
---
James W. Turnbow
Arizona Aviation Hall of Fame
Enshrined 2005

The father of aircraft crashworthiness analysis and investigation, Dr. James Turnbow began developing his specialty while serving in the ordinance department of the United States Army during World War II. There he was charged with the task of developing ways to airdrop larger loads of food, supplies, trucks, tanks, andequipment without destroying most or all of the payloads. He learned to counteract the crash forces by creating cushioning solutions that could absorb the energy of a violent impact.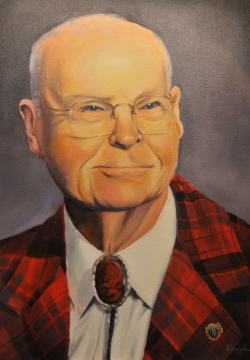 His engineering skills later assisted in the development of some key aircraft components. This body of work is now known as the U.S. Government's five volume, Aircraft Crash Survival Guide and is the world's primary reference on this subject. An Accomplished aviator in both gliders and general aviation aircraft, Doc was an active member of the Civil Air Patrol.