Consolidated B-24J Liberator
Pima Air and Space Museum Aircraft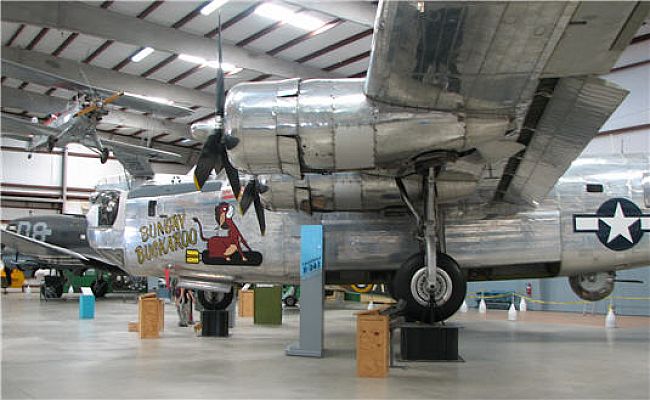 Consolidated B-24J Liberator
In all, 18,482 Liberators were built during World War II, making it the most produced American aircraft of the war. They were used by every branch of the American military and by several Allied nations. The "J" model was the most produced version of the B-24 with a total of 6,678 built.
Over 1,000 of these ended up in the hands of the Royal Air Force who used them as both traditional bombers and as maritime patrol aircraft.
The major allied powers retired the B-24 very quickly after the war; in fact, only one was left in American service by 1951. The British abandoned many Liberators in India at the end of the war; upon gaining its independence, the Republic of India put a number of them back in service and used them very successfully until the late 1960s.